Win over $100,000 in Prizes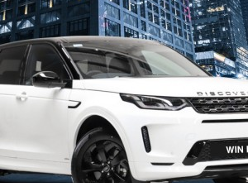 PCYC Lottery
Added: 19-Nov-21
Closes: 13-Dec-21
Conducted for the PCYC (NSW, Canberra, St Kilda, QLD, TAS) under the provisions of the Lotteries and Art Unions Act 1901 ('the Act') and the Charitable Fundraising Act 1991, CFN 11892. NSW Permit: GOCAU/2321, ACT Permit: R 21/00131, VIC Permit: 10356/21. Promotor: Samantha Sidwell Level 2, 6B Figtree Drive, Sydney Olympic Park, NSW 2127. A total of 1,200,000 tickets are available with a maximum of 53,000 available for sale in ACT. Tickets are validated once a successful payment has been processed. Ticket prices: 4 for $20; 10 for $30; 16 for $40; 20 for $50; 30 for $60; 40 for $80 and $2 each thereafter.
Call centre services provided by Aspire Non Profit Consulting Pty Ltd ABN 76 103 099 752, 36 Industrial Avenue Molendinar QLD 4214; Ph: 07 5630 6252; Fax: 02 9280 0073; Email:
[email protected]
; Website: www. aspireconsulting.com.au. Funds raised by Aspire Non Profit Consulting Pty are directly deposited into PCYC bank account on a daily basis. Administrative costs are payable to Aspire Non Profit Consulting Pty, in accordance with the Act, PCYC receive not less than 30% of the gross proceeds of a Lottery after prizes, postal, printing, fulfilment and administrative costs are paid. There is an agreement with Loftus Vision Pty Ltd (ACN 601 740 827) in agreement with Aspire Non-Profit Consulting Pty Ltd (ABN 87 267 904 425) to promote or conduct this raffle for reward.
Lottery 86 starts on 15th August 2021 at 2pm and ends at 5pm Monday 13th December 2021. The Lottery will be drawn at 2pm on Thursday 16th December 2021 at Level 2, 6B Figtree Drive, Sydney Olympic Park, NSW, 2127. All winning numbers will be published in The Australian on 23rd December 2021.
Photographs are used for illustration purposes and may not depict the actual prize. Prizes are not transferrable or redeemable for cash. In the event a prize is not available at the time of the draw, PCYC reserves the right to issue a replacement prize of similar type and value. All taxes and liabilities associated with any prize are the responsibility of the winner.
All prizes must be accepted, as awarded, with no cash equivalents available.
Motor vehicle prize conditions: Prices include GST and are based on recommended retail value that are correct at the time of printing and may be subject to change. Any winner of a motor vehicle must receive the prize in Australia and must be collected by the prize winner within 42 days. For further terms and conditions that relate to motor vehicle prizes, see www.pcyclottery.org.au.
All travel is subject to availability at all times and may be dependent on select seat class with airlines or specific room category availability with an accommodation partner. Travel is valid until 31st December 2022. Block out periods include all Australian School & Public Holidays along with all other special event periods. All bookings must be made a minimum of 45 days in advance of requested departure dates. All bookings and documentation regarding the prize must be made via Free-2-Travel Holidays Pty Ltd or their agents. Redeeming the prize is conditional on acceptance of the terms and conditions of travel as detailed by Free-2-Travel Holidays Pty Ltd and the airline carriers in accordance with normal travel practices. No portion of the prize is redeemable for cash. The prize is non refundable or transferable. In the event the winner is under the age of 18 years, they must be accompanied by a parent/guardian. Winner is responsible for any amendment fees issued by airlines or suppliers once booking is confirmed and ticketed. Winner is responsible for any additional taxes and/or resort fees associated with the chosen accommodation, unless otherwise stated. Any additional spending money, meals (other than those included) and any other ancillary costs, including but not limited to insurance and any applicable insurance excesses, not listed in the travel prize package descriptions above are the responsibility of the travel prize winner and his/her nominated traveling companions as incurred. It is the winner's responsibility to organise transport to/from the airport departure/return point. Prize winner and travel companions must have valid travel insurance for their period of travel.
If any prize is unclaimed in NSW within 3 months of the draw date of a Lottery, PCYC will comply with section 15 of the Act and apply to the NSW Fair Trading detailing the steps taken to contact winners and deliver the prize and seek permission to sell the prize. After receiving written approval, PCYC will sell the prize and deposit the funds to PCYC. If a prize is unclaimed in ACT within 3 months of the draw date of a Lottery, PCYC will comply with the terms and conditions stipulated by ACT Gaming and Racing Commission in relation to a redraw. Such redraw will occur at Aspire Non Profit Consulting's office on 21st April 2022 (being 4 months from the date of the draw) at 2pm. PCYC understands and respects your right to privacy. PCYC may collect your information for fundraising activities or initiatives. We may disclose your information to third party organisations to assist us to facilitate our fundraising activities or initiatives. Please contact us on 1300 034 505 if you would like to access or correct your information or if you have any enquiries or complaints. PCYC has tax deductible gift status. A receipt will be issued for donations equal to $2 or more. Please forward all correspondence and payments to PCYC, GPO Box 4848, Sydney, NSW 2001.