Win $15,000 in prizes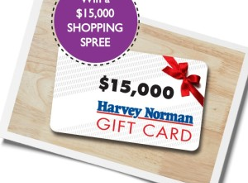 Youth360
Added: 03-May-22
Closes: 05-Dec-22
By purchasing a lottery ticket, you are deemed to have accepted these terms and conditions. Fundraising services provided by Aspire Non-Profit Consulting ABN 76 103 099 752, Victorian Commercial Raffle Operators Licence is held by Loftus Vision. 36 Industrial Avenue Molendinar QLD 4214. Ph: 07 5630 6252 / Fax: 02 9280 0073.
Lottery will be drawn at 36 Industrial Avenue Molendinar QLD 4214. No persons under 18 years of age are permitted to enter. 100,000 tickets available for sale in the state of Victoria. Victorian Permit Number: 10027/22. ACT Permit: ACT R 22/00005. 23,437 tickets available for sale in the ACT. Conducted under provisions of the Lotteries and Art Unions Act 1999, Lotteries and Arts Unions Amendment Act 2007 and the Charitable Fundraising Act 1999. Lottery tickets are not tax deductible.
Lottery Dates:
Closes: 12 May 2022 at 11:59pm AEST.
Drawn: 13 May 2022 at 1pm AEST
First Prize: Winners Choice of either $15,000 Gold Bullion, $15,000 Harvey Norman Gift Card or a MG3 Core RRP $15,000. The Gold Bullion market price is valued at $15,000 at time of draw, selling cost and market variations apply. A MG3 Core valued at $15,000 includes Stamp Duty, Registration & CTP Insurance. Vehicle includes all on road costs. The Vehicle provided is the base colour, the winner at their own discretion can chose to upgrade the colour at their own expense. Vehicle sourced by Aspire Non-Profit Consulting Pty Ltd. The Vehicle is purchased new and the winner must make arrangements to collect the Vehicle from the dealership. Any delivery or transfer costs if required, will be at winners' expense. Harvey Norman Gift Cards are not redeemable for cash. Gift cards expires 36 months from the date of issue. If the purchase price exceeds the balance of the Gift Card, the gift card holder must pay the difference using another payment method. No Change will be given and any balance on the Gift Card may only be used in whole or in part against future purchases. Please refer to the Harvey Norman website for a full list of Terms & Conditions.
The right to a prize is not transferable or assignable to another person, or redeemable for cash. All images used to portray the prize are for display purposes only and may not depict exact prize details or size unless otherwise stated.
Weekly incentive prize: Open to supporters who have purchased $90+ over the duration of the campaign. Eligible entrants go into weekly draws for the chance to win 100 bonus tickets into the first prize draw.
Winners will be notified promptly by telephone and the Lottery results will be published on www.youththreesixty.org.au & https://aspirefundraising.com.au/raffle-results/ on 13 February 2022. Prizes must be redeemed within 6 months of nomination. Any prize that remains unclaimed will be dealt with in accordance with any applicable regulation and any directions given by a responsible authority under any relevant regulation. If a prize is not claimed within 6 months YTS must draw another winning ticket or entry. The redraw will take place at 1pm on 13 November 2022 via random electronic generator at 36 Industrial Avenue Molendinar QLD 4214. Youth Three Sixty & Aspire Non-Profit Consulting Pty Ltd will use your personal information to process your payment and for direct marketing purposes such as updating you about our work. You may opt out of receiving direct marketing or request amendments to your personal information by contacting us on 1300 096 986 or
[email protected]
Lottery orders received after the lottery close date or if sold out prior will automatically be entered into the next draw unless otherwise advised.